For those who want to move beyond "social dance". For those who are not afraid to step out of their comfort zone and perform.
Price: 3600 CZK / semester
Do you want to work on your dance expression? Do you enjoy couple and solo dancing, but want to get to the point where you are comfortable showing others what you can do?
Then we are looking for you!
This year we will again have the opportunity to sign up for Showcase classes where we will inspire each other and work together on visual expression as well as technique. During the semester, we'll rehearse some fancy choreography that we'll have a chance to perform at some of Zig-Zag's bigger events!
The course is suitable for anyone who has been dancing Lindy Hop for more than 2 years (classes, dance classes) and has at least basic experience with solo dancing.
An audition will be held for this course.
You might be interested in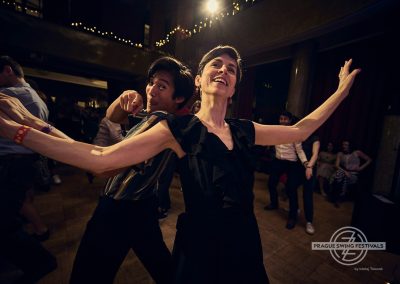 DO YOU WANT TO START SWING OR TAP DANCING?
Whether you're into swing or tap and want to start dancing, you've come to the right place! We have courses in Prague for adults and children!