Jazz training for those who want to build their dance technique and movement skills, but at the same time strengthen their muscles!
Price: 5200 CZK / semester
* OPEN level
A program for maintaining and developing physical fitness and dance skills. The class consists of "Luigi's warm-up", stretching and strengthening, jazz isolations, jumps and spins. The lesson focuses on jazz, ends with a short variation and is open to all levels.
You might be interested in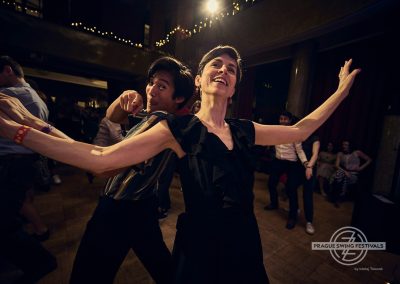 DO YOU WANT TO START SWING OR TAP DANCING?
Whether you're into swing or tap and want to start dancing, you've come to the right place! We have courses in Prague for adults and children!